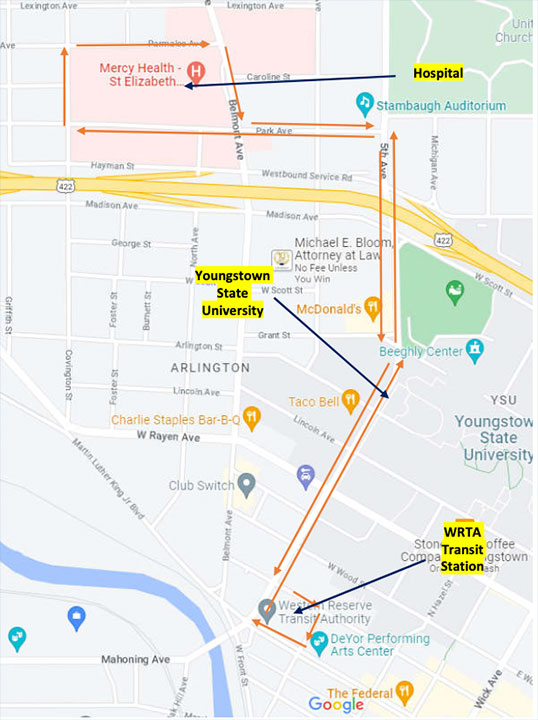 About AV1
The first WRTA autonomous vehicle project, AV1, is funded by the Enhancing Life with Automated Transportation for Everyone (ELATE) grant. The AV1 is the first of its kind, a zero-emission autonomous transit vehicle that will be tested over a one-year demonstration period in Youngstown. The goal is to test the AV technology to see how it integrates in transit.
---
Start Date: Second Quarter of 2024
Hours of Operation: TBD
Fare: Riding AV1 is FREE (no fare)
Proposed Route: AV1 will provide service between WRTA's Federal Transit Station and Mercy Heath Hospital along Fifth Ave. connecting Youngstown State University to Downtown and the hospital.